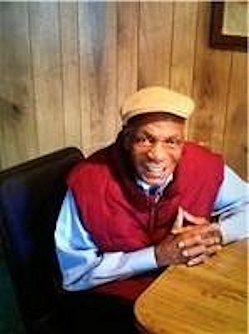 John Thomas Somerville, 64 of Clements, Maryland, passed away peacefully on November 7, 2015 after a short battle with Lung Cancer. John Thomas was born and raised in St. Mary's County, Maryland to Lawrence J. Somerville, Sr. and the late Louise Mills Somerville. He attended public school in St. Mary's County through the ninth grade; not able to complete schooling due to an accident which caused some minor brain damage which caused him to become mentally challenged.

John was a very special person with a great heart and kind personality. He was one-of-a-kind. He touched the hearts of just about everybody he met. He loved to talk and chat with his many family and friends. John made it his business to get to know you. He was always upbeat with lots of energy and willing to offer a helping hand. John was notably known for socializing and meeting people.

While his sudden sickness prevented him from doing the things that he liked the most, in no way did it interfere with his amazing sense of humor. He continued to talk trash and tell us what was on his mind. In some cases, it wasn't always pleasant, but he kept it real and he kept us laughing. We are going to miss him tremendously.

John leaves to cherish his wonderful memories to his father; Lawrence Somerville, Sr.; step mother, Ella Somerville; his siblings, Linda Somerville, Janice Somerville- Jones, Lawrence Somerville, Jr., Lisa Somerville -Thomas, Kerry D. Somerville, Wanda D. Smith, Rena Somerville-Bannister, and Marvin L. Somerville. Eleven nieces and nephews, 12 great nieces and nephews, along with a host of other relatives and friends.

John was predeceased in death by his mother Louise Mills Somerville. Four aunts, Ann Mills, Josephine Smith, Ernestine Barnes, and Madegline Somerville. Six uncles, Joseph, William John, and Francis Somerville, Emerick Barnes, and Richard Nelson.

Home-Going Services for John will be celebrated at the Gospel Tabernacle of Prayer Assembly of Christ Inc., 24516 Budds Creek Rd., Clements, MD on Friday, November 13, 2015 with visitation/viewing from 9:00 am until time of service at 11:00 am. Bishop Lee Roy McDuffie, Sr. officiating. Arrangements provided by Briscoe-Tonic Funeral Home.