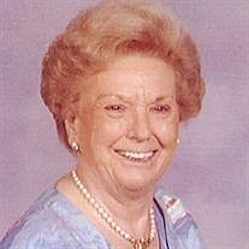 Belle Minear Absher, 89, of La Plata, MD passed away peacefully at home on November 1, 2015.

Belle was the daughter of the late L. O. Minear and the late Gertrude Minear. She was a homemaker and a member of the Hughesville Baptist Church. She was also a member of the Red Hat Society, the 2N1 Club, and a longtime member of Hawthorne Country Club.

She was predeceased by her parents, her husband, Kenny Absher, and her sister, Jeanne Baker. She is survived by one son, Greg (Janet) Absher; one daughter, Susan (Mac) McClelland; one grandson, Jason Absher; two great-grandchildren, Austin and Tabor Absher; and one cousin, Fred (Pam) Hugel. She is also survived by many loving nieces and nephews.

Friends will be received on Friday, November 6, 2015 from 5-8pm at Raymond Funeral Chapel, La Plata, MD where a Funeral Service will be held on Saturday, November 7, 2015 at 11am. Interment will follow at Ft. Lincoln Cemetery in Brentwood, MD. Memorial contributions may be made to the Hughesville Baptist Church, 8505 Leonardtown Road, Hughesville 20637. Arrangements provided by Raymond Funeral Service.