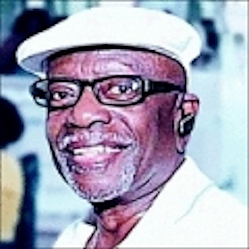 Peacefully on Monday, October 26, 2015, Ozzie went home to be with the Lord.

Former Postmaster of the Charlotte Hall, MD Post Office.

He is survived by loving wife, Mildred Y. Osborne; four loving children, Rachel, Sean L. and Darius Y. Osborne and Andrea McKnight; a brother, Johnnie Osborne; sister, Betty J. Pearson; seven grandchildren, Anthony, Sean II, Taylor, Morgan, Michael, Austin and Madison; and a host of other relatives and friends.

Visitation on Tuesday, November 3 from 10 a.m. until time of service, 11 a.m. at Emmanuel Baptist Church, 2409 Ainger Place S.E., Washington, DC. Interment Cheltenham Veterans Cemetery. Arrangements provided by Briscoe-Tonic Funeral Home.