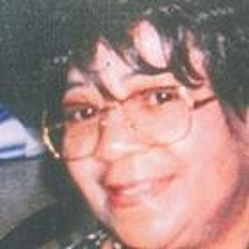 On Wednesday, October 28, 2015, Dorothy Marie Johnson peacefully departed this life at Sage Point Nursing Home in La Plata, MD after a long illness, to be with our Lord and Savior Jesus Christ.

Dorothy as she was lovingly known by many, was born on July 3, 1928 in White Plains, MD to the late Grace Yates Hawkins and Emory Driver. In addition to her parents she was preceded in death by three children; Peggy, Carolyn and James Johnson Jr., sisters; Claudette Miller and Lorraine Robinson, step brother; Marvin Brooks and a great-aunt Rose Marshall.

Dorothy was educated in the Charles County Public School and graduated from Bel Alton Junior-Senior High School. Dorothy was employed with Art Cedric and Lane Law firm in Washington, DC for many years until her retirement. After enjoying a few years at her leisure, Dorothy decided she wanted to return to the work force and obtained a job working at the Day Care located within the D.C. Courts.

Sister Johnson was a proud member of the Kennedy Adelphi No 59, Martha Grand Chapter, OES A.A.S.R.F.M, actively serving for over 25 years. During her tenure she held the position of a Passed Worthy Matron.

Dorothy was united in Holy Matrimony to James C Johnson. From there unity five children were born.

In her spare time Dorothy enjoyed traveling with her friends James and Laura Lee Medley and spending time with her family, visiting with her niece Phyllis Cole in South Carolina, but her greatest joy were her grandchildren who affectionately called her Granny.

Dorothy was a wonderful mother, grandmother, sister, aunt and friend to many. She leaves to cherish her memory, husband; James Johnson., sons: Clifford L. and Kevin L. Johnson, a devoted daughter-in-law Sheila (Vickie) Johnson; grandchildren Keanon and Kandace Johnson and Kavon Green-Johnson; two sisters Ann Jones (Lenwood) and Shirley Gilmore; one brother David Hawkins; one sister-in-law Jeanette Campbell. Also left to cherish her passing, is a host of nieces, nephews, other devoted family and friends.

Arrangements provided by Thornton Funeral Home.