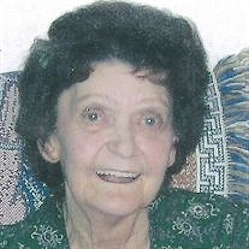 Joan Eckloff Bujarski, 86 of Waldorf, MD died October 27, 2015 at her residence. She was the daughter of Charles Eckloff and Mary Reidy Eckloff. She was a homemaker who was married to Severin Bujarski.

Friends received on Thursday, November 5, 2015 from 10:30AM until time of Funeral Service at 11AM at the Victory Chapel, 16401 Manning Road West, Accokeek, MD 20607. Interment will be at the St. Joseph's Catholic Church Cemetery in Pomfret, MD.

Memorial contributions may be sent to Victory Chapel, PO Box 980, Accokeek, MD 20607. Arrangements provided by Raymond Funeral Service.