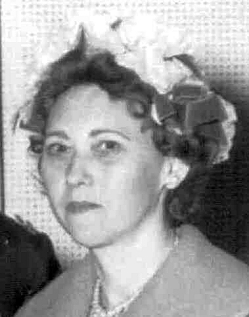 On Sunday, October 25, 2015 Agnes Marjorie Causey (Raley) passed away at the Calvert County Nursing Center in Prince Frederick, MD. Margie was born on August 31, 1921 in Great Mills, MD.

She is survived by two children, Jeannie Blumenthal of Little River, SC, and Michael Causey of Huntingtown, MD, seven grandchildren, ten great grandchildren, and seven great-great grandchildren.

Following cremation, her remains will be transported to Florida and buried next to her husband, George, in the Sampson Cemetery of St. Augustine. Memorials donations may be directed to the Calvert County Nursing Center.

Arrangements provided by Rausch Funeral Home.